PLEASE CALL OUR SHOP @ 770-483-4925 IF ORDERING ROSES FOR VALENTINE'S. OUR ROSE PRICES WILL BE GOING UP ON FEB 1. Thanks for allowing Conyers Flower Shop to serve your floral needs.
Birthday Bucket
Item #
Birthday Buc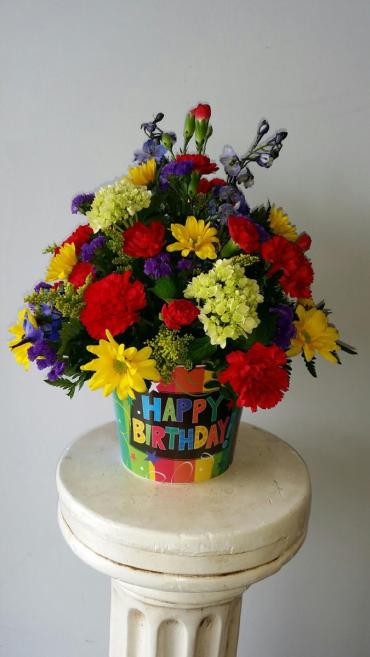 This item is not available online. Please call for purchasing options.
This Birthday bucket with bright mixed fresh cut flowers is sure to make anyones Birthday a special one!!
SORRY, WE ARE SOLD OUT AT THIS TIME BUT WE HAVE REORDERD. THANKS.