Valentine's Day is February 14th!! Order early. NO GUARANTEED TIMES FOR DELIVERY ON VALENTINE'S DAY.
Fall Perpetual Care Tree
Item #
FPCT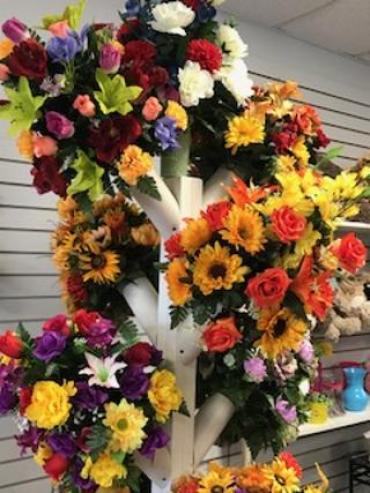 This Perpetual Care Tree is for display of our PC's. There are several color scheme's that can be used. Each of these come on a styfofoam cone that fit into the cone shaped urns.