PLEASE CALL OUR SHOP @ 770-483-4925 IF ORDERING ROSES FOR VALENTINE'S. OUR ROSE PRICES WILL BE GOING UP ON FEB 1. Thanks for allowing Conyers Flower Shop to serve your floral needs.
Fall Perpetual Care Tree
Item #
FPCT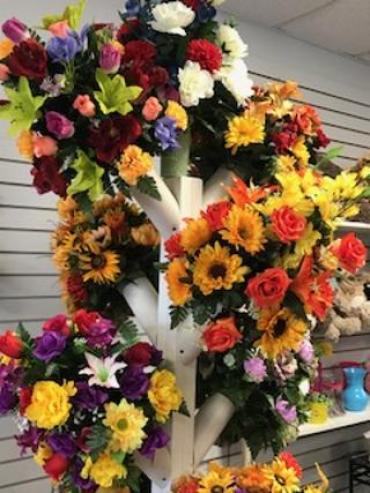 This Perpetual Care Tree is for display of our PC's. There are several color scheme's that can be used. Each of these come on a styfofoam cone that fit into the cone shaped urns.