PLEASE CALL OUR SHOP @ 770-483-4925 IF ORDERING ROSES FOR VALENTINE'S. OUR ROSE PRICES WILL BE GOING UP ON FEB 1. Thanks for allowing Conyers Flower Shop to serve your floral needs.
Patriotic Crescent Spray
Item #
PCS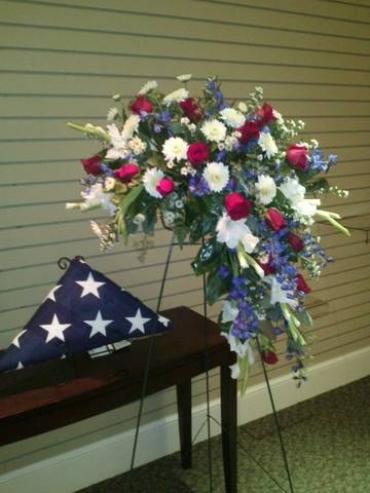 A balanced mix of of Reds, Whites and Blues to accent the colors of Old Glory herself and to show the utmost respect to the loss of a loved one or friend. Flag not included.