THANKS TO ALL WHO ORDERED WITH US. HOPE YOUR VALENTINE IS AS HAPPY AS WE ARE FOR YOUR PATRONAGE. THANKS, AGAIN.
Patriotic Crescent Spray
Item #
PCS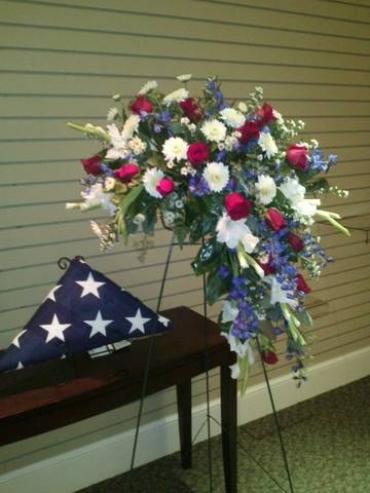 A balanced mix of of Reds, Whites and Blues to accent the colors of Old Glory herself and to show the utmost respect to the loss of a loved one or friend. Flag not included.